EVENTS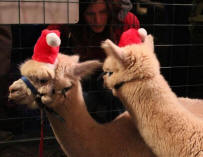 Fall is Alpaca Season! Beginning just after Labor Day, we'll be on the road with Alpacas and a selection of our Alpaca products hand-made on our farm, as well as products made here in America. We'll also have fine imports from Peru, the ancient homeland of Alpacas. We're also opening our Farm Store on weekends when we're home. Check out our calendar.
ALPACAS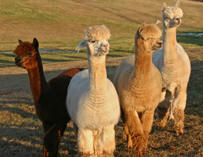 Alpacas, often mistaken for Llamas, originated in the Andes Mountains of South America. Alpacas and Llamas are both from the Camelid family, and are distant relatives of Camels. Alpacas are bred specifically for their fleece, which is finer and warmer than wool. Most American Alpacas are registered with DNA records through ARI.
SHOP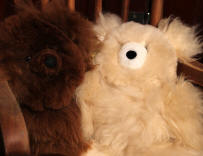 Browse through our on-line store and you'll find eclectic mix of do-it-yourself supplies and hand-made Alpaca wearables right from our fiber studio. If you'd like to meet the Alpacas as a part of your shopping experience, you can visit our farm in the Green Hills area of Berks County, PA. You're sure to find something soft and warm.

THE LEARNING CURVE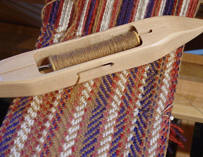 How does the shorn fleece from an Alpaca make the journey to become fine woven and knitted garments and accessories? How do you decide which animals are best for your breeding plan? How do you set up your barn and fields to best suit your needs? These are just a few of the questions we've asked, and in some cases, found useful answers.
FARM TOURS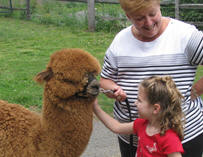 Take a breath of fresh air as you walk out to the pastures of our farm here in Green Hills. If you listen carefully, you might hear the faint humming of the Alpacas. While you're here, you can get up close and personal with our newest arrivals. Take a tour of our fiber studio and see how we turn fleece into hand-spun and woven wearables and accessories.
THE BACK STORY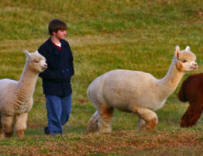 Just how did an otherwise normal family turn to a life of simple agrarian pleasures? Was it a search for something chaotic to add to their busy lives, or was it the next big pyramid scheme? Actually neither. It was a long, thoughtful process that weighed all the pros and cons. Take the journey back with us to find out the entire story.